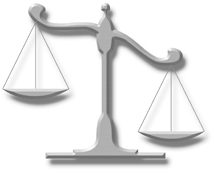 By accessing Metallituote Lahtinen World Wide Web pages you agree to the following terms. If you do not agree to all of the following terms, please notice that you are not allowed to use the site.

The contents of Metallituote Lahtinen World Wide Web pages are owned by Metallituote Lahtinen Oy. Copyright © Metallituote Lahtinen 2008. All rights reserved.

You are allowed to browse Metallituote Lahtinen World Wide Web pages on your computer or print copies of extracts from these pages for your personal use only and not for redistribution unless consented to in writing by Metallituote Lahtinen. Individual documents in our World Wide Web pages may be subject to additional terms indicated in those documents. Reproduction, transfer, distribution or storage of part or all of the contents in any form without the prior written permission of Metallituote Lahtinen is prohibited.

This site and the contents herein are provided as they are and without warranties of any kind. Metallituote Lahtinen does not warrant that these Web pages will be uninterrupted or error-free. Metallituote Lahtinen reserves the right to revise the pages or withdraw access to them at any time. Under no circumstances including but not limited to negligence, shall Metallituote Lahtinen, nor any of its employees be liable for any direct, indirect, incidental, special or consequential damages whatsoever that result from the use of, or the inability to use these pages.

For your easy accessibility Metallituote Lahtinen may include links to sites on the Internet that are owned or operated by third parties. By linking to such third-party site, you shall review and agree to that site's rules of use before using such site. You also agree that Metallituote Lahtinen has no control over the content of that site and cannot assume any responsibility for material created or published by such third-party sites.

Metallituote Lahtinen, Metallituote Lahtinen logo and Metallituote Lahtinen product names are either trademarks or registered trademarks of Metallituote Lahtinen. If you download any information from this site, you agree that you will not copy it or obscure any copyright or other notices or legends contained in any such information.

Any dispute related to the use of these pages will be settled by district court in Helsinki, Finland in accordance with the laws of Finland.

Copyright © Metallituote Lahtinen 2008. All rights reserved.